The second time, the Chinese American Association of Cambridge (CAAC) is running the AAPI book drive for Cambridge schools. Would you please consider supporting by donating to CAAC, and we will buy new AAPI authors' books to donate to all the Cambridge public school libraries. These books can help all students further understand Asian and AAPI (Asian American and Pacific Islander) culture.
Last school year, CAAC did our first AAPI book drive. Please find the summary from the pictures below and more details from our website caac-ma.org . 100% of the raised money went to books. Since the fundraiser exceeded our $9000 goal, we used the extra money to donate books to DHSP preschools and Somerville public schools. Cambridge Public School (CPS) sent us a thank you message (video here), yeah! Really appreciate all the individual donors, supporters and corporate sponsors from our community!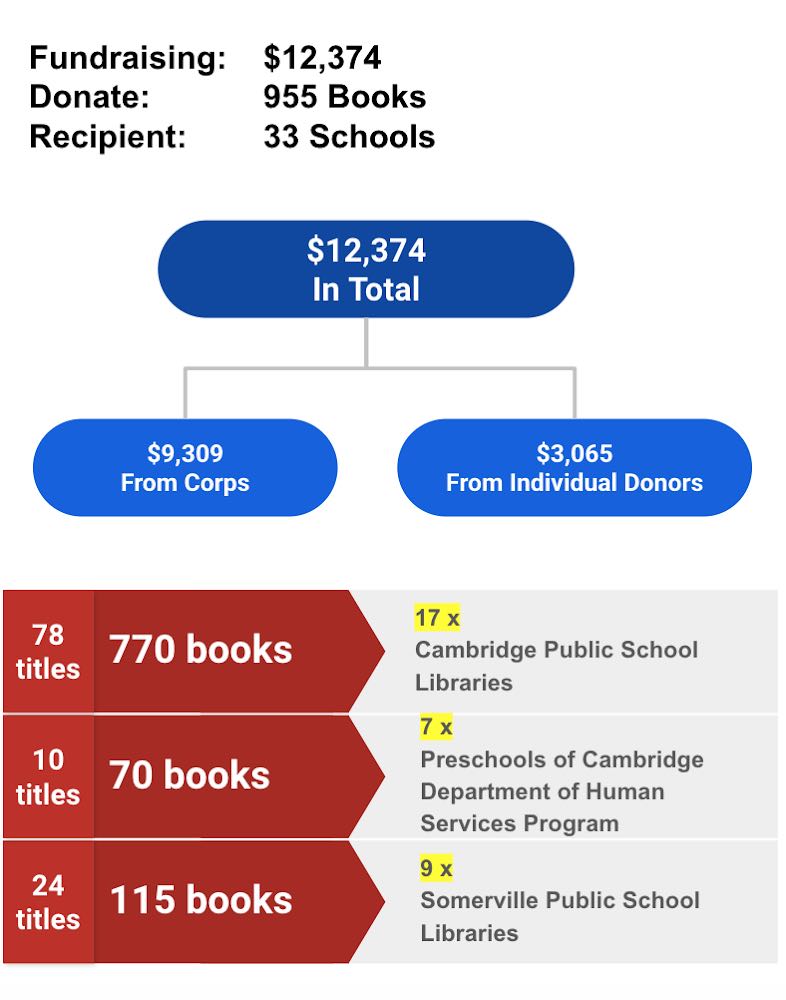 This year, CPS school librarians helped us select 80+ AAPI author's book titles like last year. And we plan to purchase about 800+ new books to donate to at least 17 libraries of all CPS schools including 12 elementary, 4 upper and 1 high schools. These books will cost about $10000, which is our fundraising goal. If we raise extra, more books would be donated to more schools in Cambridge and Somerville.
Please donate to CAAC the same way as last year:
1. Paypal: https://www.paypal.com/donate?hosted_button_id=N5QNMUB6ADDF6 (can be paid by card without a Paypal account)
2. Zelle to: cambridgecaac@gmail.com
3. Some employers match the donations through the matching platforms, such as, benevity, yourcause, etc., depending on which one your employer is working with.
CAAC is a 501(c)(3) non-profit tax-exempt organization as recognized by the Internal Revenue Service; EIN: 87-1396154. Please visit the website caac-ma.org for more details.
Welcome companies or organizations sponsor us. As an acknowledgement, the logo of the company or organization will be printed on the bookplate of each book. Please refer to last year's bookplate picture below. Many thanks to these sponsors again!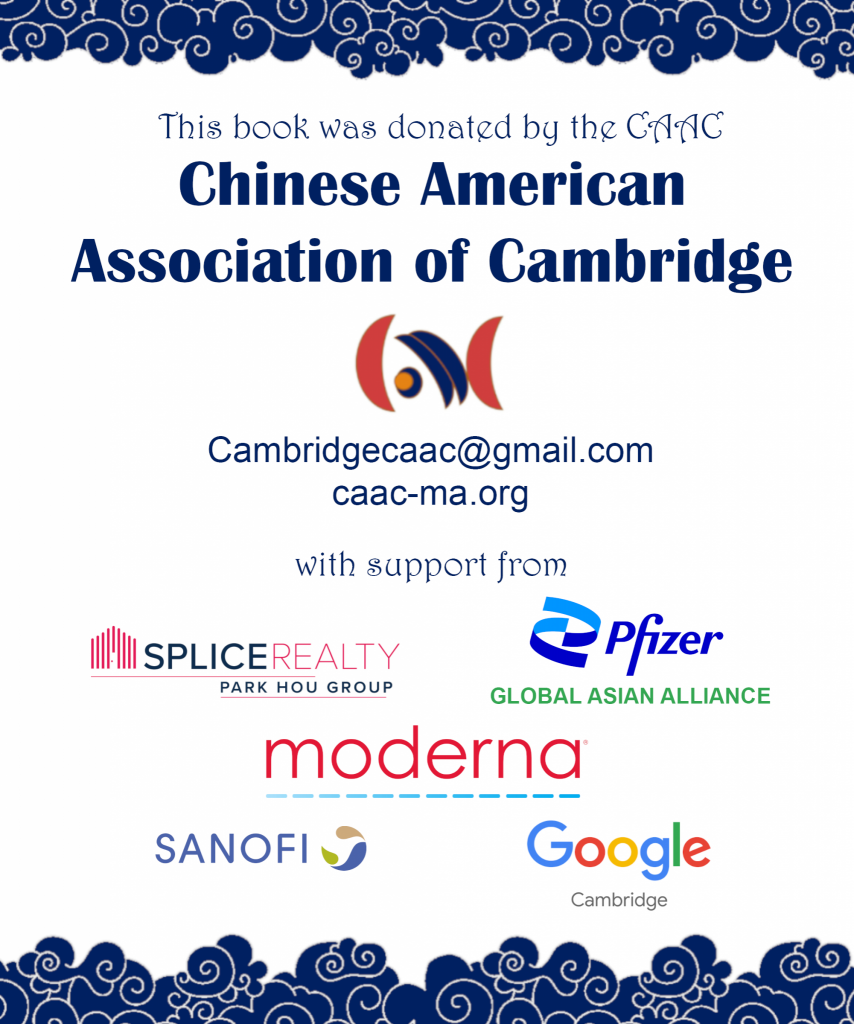 Please let us know if you have any questions by email at cambridgecaac@gmail.com .
Thank you so much for your consideration and supporting our communities!