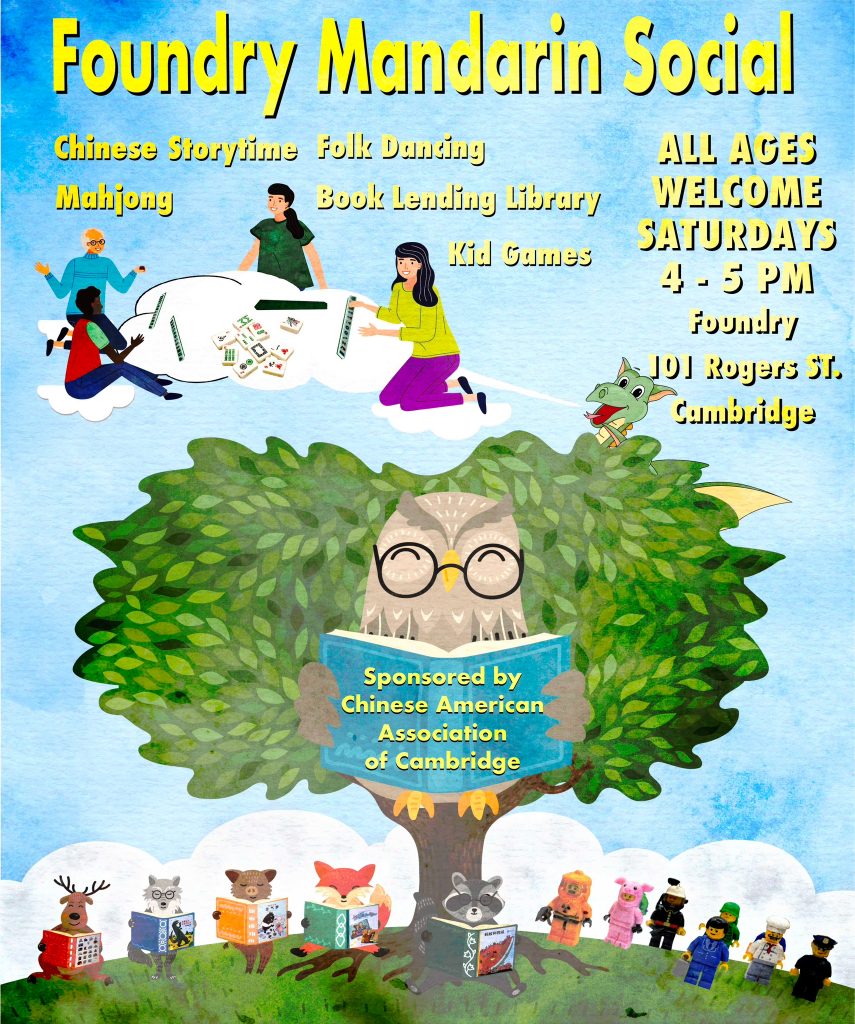 Events:
Every Saturday 4~5pm at The Point conference room
Chinese kids book lending library meetup and Chinese story time
Every Saturday 4~5pm at Shop 11 Dance Studio
Kungfu with Li Shifu. Styles covered are Cha Quan, and Er Me Quan. No prior experience is required, teaching is catered to individual skill level.
Every Tuesday 1:30~3:30pm at Shop 3 White Multi Room
Mahjong and Tea Time.
Mahjong is a strategy-based tile game developed during the Qing dynasty in China. It has since spread worldwide. Two mahjong sets will be provided by Chinese American Association of Cambridge. Other board games need to be brought by players.
Free and open to the public.
The Foundry is a self-sustaining center of creativity and collaboration in the Kendall Square neighborhood offering the Cambridge community opportunities in science, technology, engineering, arts, and math.
Address: 101 Rogers St, Cambridge, MA 02142